La formación de calentamiento Ropa
Training is the most significant part of sport life. The harder you train, the better results you will achieve. Trainings are the only time when you can develop all necessary skills that are required in your kind of sport.
A proper training depends not only on a good coach and your motivation. You should also choose appropriate training clothes that will be comfortable and won't hinder your movements.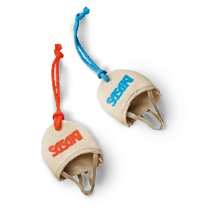 Miniatura de la tienda de regalos se ven exactamente como los prototipos reales
Caliente la Ropa de los
To warm muscles up sportswomen and sportsmen need to make a great number of exercises, especially in a cold gym or at the ice-skating rink. Warm-up clothes are undoubtedly necessary in order to keep all muscles warm and ready for active work.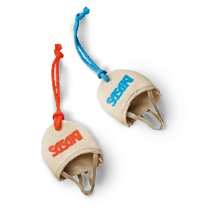 Miniatura de la tienda de regalos se ven exactamente como los prototipos reales
Ropa De Entrenamiento
To make your training comfortable, effective and safe it is important to choose and buy practice clothes and shoes correctly. Clothing and shoes meet a number of requirements. They should :
- Be comfortable, durable and resistant to wear and tear;
- Be of top-quality;
- Have beautiful look.
Our training wear are suitable for different kinds of sport, such as rhythmic and artistic gymnastics, synchronized swimming, sports dance, etc. We offer different goods for sportsmen and sportswomen. In our online shop you can find t-shirts, tops, bolero for warming-ups, catsuits, skirts, shorts, breeches and leggings, gymnastics training leotards.
Cómodo ordenando condiciones
Aparte de orden individual también ofrecemos colectiva y conjunta queridos
Nuestro propio taller de confección
Nos damos cuenta de las órdenes de cualquier nivel de complejidad y variabilidad gracias a el trabajo coordinado y la sastrería.
Experiencia de trabajo
Según nuestras estimaciones, hemos cosido alrededor del 56 160 único leotardos y los vestidos de 13 años de trabajo.
Precios bajos
Ofrecemos precios razonables por dos razones. Primero, fabricamos productos de nosotros mismos. En segundo lugar, hemos de tener en cuenta el Rublo de la tasa de cambio de la moneda extranjera..
Judie :
09 de diciembre de 2013. La re-tamaño traje llegó ayer y es absolutamente hermoso. Todo el mundo puede cometer errores, pero es la forma en que los errores son tratadas con que es importante y que trata de re-hacer el traje de la manera más profesional. Definitivamente voy a usar a su compañía de nuevo y recomendar. Mi hija dijo que el traje es su favorito! Gracias!
See more happy customers...
Comparta su historia
Beautiful, unique and exclusive!