Patinaje artístico Vestidos para la Competencia
Modern figure skating meets heavy demands on figure skating dresses for competition, such as body's protection from injury, creation of favorable conditions for any physical exercises, and they shouldn't disturb the circulation and respiration of sportsmen. Our leotards are made of different materials: biflex, velvet-stretch, velvet-plush, guipure, net-stretch and satin-stretch, that make the costumes very durable, light and soft.
la figura de patinaje vestido
la figura de patinaje vestido
la figura de patinaje vestido
la figura de patinaje vestido
la figura de patinaje vestido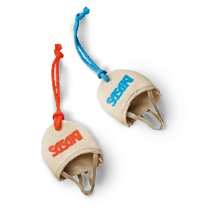 Miniatura de la tienda de regalos se ven exactamente como los prototipos reales
Cómodo ordenando condiciones
Aparte de orden individual también ofrecemos colectiva y conjunta queridos
Nuestro propio taller de confección
Nos damos cuenta de las órdenes de cualquier nivel de complejidad y variabilidad gracias a el trabajo coordinado y la sastrería.
Experiencia de trabajo
Según nuestras estimaciones, hemos cosido alrededor del 56 160 único leotardos y los vestidos de 13 años de trabajo.
Precios bajos
Ofrecemos precios razonables por dos razones. Primero, fabricamos productos de nosotros mismos. En segundo lugar, hemos de tener en cuenta el Rublo de la tasa de cambio de la moneda extranjera..
Rose-Ann:
El 7 de mayo de 2015 Nos encanta nuestro Monika mallas para el grupo de personas mayores trío. Gracias de nuevo por los hermosos trajes!
See more happy customers...
Comparta su historia
FIG's World Cup series has begun!