Leotardos De Gimnasia Artística
Artistic gymnastics is a kind of sport that is concentrated on short routines on different apparatus. It requires a proper physical fitness. Despite the shortness of artistic gymnastics performances, athletes are very demanding and picky when it comes to the choice of outfit. They want to choose unique designs taking into account the fabrics of costumes. They must be comfortable and elastic to let gymnasts execute elements freely and correctly. Our artistic gymnastics leotards shop offers several kinds of special costumes for performances.
la gimnasia artística leotardo
la gimnasia artística leotardo
la gimnasia artística leotardo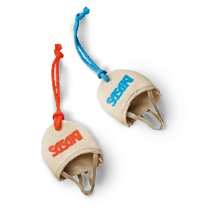 Miniatura de la tienda de regalos se ven exactamente como los prototipos reales
la gimnasia artística leotardo
Cómodo ordenando condiciones
Aparte de orden individual también ofrecemos colectiva y conjunta queridos
Nuestro propio taller de confección
Nos damos cuenta de las órdenes de cualquier nivel de complejidad y variabilidad gracias a el trabajo coordinado y la sastrería.
Experiencia de trabajo
Según nuestras estimaciones, hemos cosido alrededor del 56 160 único leotardos y los vestidos de 13 años de trabajo.
Precios bajos
Ofrecemos precios razonables por dos razones. Primero, fabricamos productos de nosotros mismos. En segundo lugar, hemos de tener en cuenta el Rublo de la tasa de cambio de la moneda extranjera..
Diane:
El 1 de febrero de 2016 Hola Jennifer! El leotardo es hermoso!! y estoy adjuntando fotos de Kate en la Jaklin leotardo. Gracias!
See more happy customers...
Comparta su historia
Beautiful, unique and exclusive!